How about that? A blog post for the last actual session of Lean Coffee and not a catchup post. Yay! This happened on May 22, 2016:
User stories. What's the point?

Value story
"so that" often neglected

How do you teach/encourage initiative?
How do you do better networking?

Buy someone coffee
Volunteer for conferences
Business cards
LinkedIn

How should you handle unexpectedly large tasks?
How do you turn a backlog into a proposal w/ cost attached?
Where do you find the time and energy to work on personal projects?
Kanban cards – the top 3 infos to have on it
How do you retain sanity when working on bad legacy code?
Once again, the topics (and notes) in bold were actually discussed.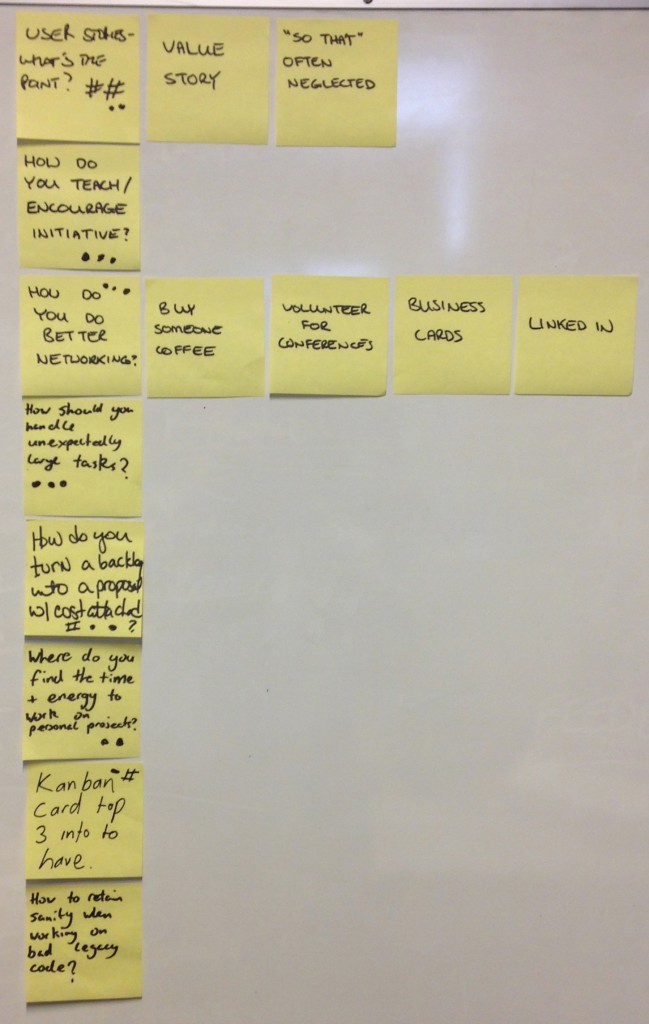 A great time was had!
Next time we meet in a pub. Yeah, baby…