New people continue to attend and add value to our conversations! Our topics discussed this week, and the associated notes:
Should we try harder to get 'startup' people involved with this group?

Use Facebook
Get sponsors – ACS, E29, CBRIN, ANU
Present at Barcamp

Does Canberra have a startup guide for startups?

CBRIN
CBR Startup book – reference to come later
Let's sync CBRIN with the Seattle Startup 100 list
The ANU TechLauncher

How do we make time to learn new things?

HR – time and budget allocated
A Google 20 sprint
A Google 20 allocation of velocity
Be bite-sized
Remember conferences and classes

How do you do a whole-business level retrospective?

At team level first and then bubble up
Scaling Up by Verne Harnish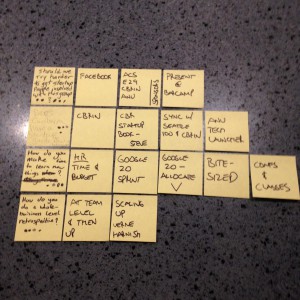 The topics proposed, but not discussed:
Does learning imply action?
What is bimodal IT?
How do we enable Barcamp?
What are you doing?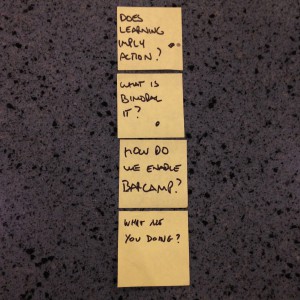 Please join us and add to the dialog! We have a special session on Feb 29, Leap Year Lean Coffee – it only happens once every 4 years.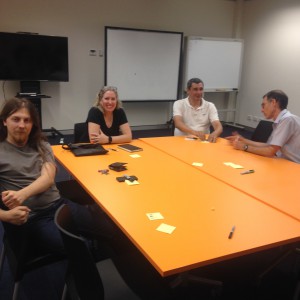 Thanks!